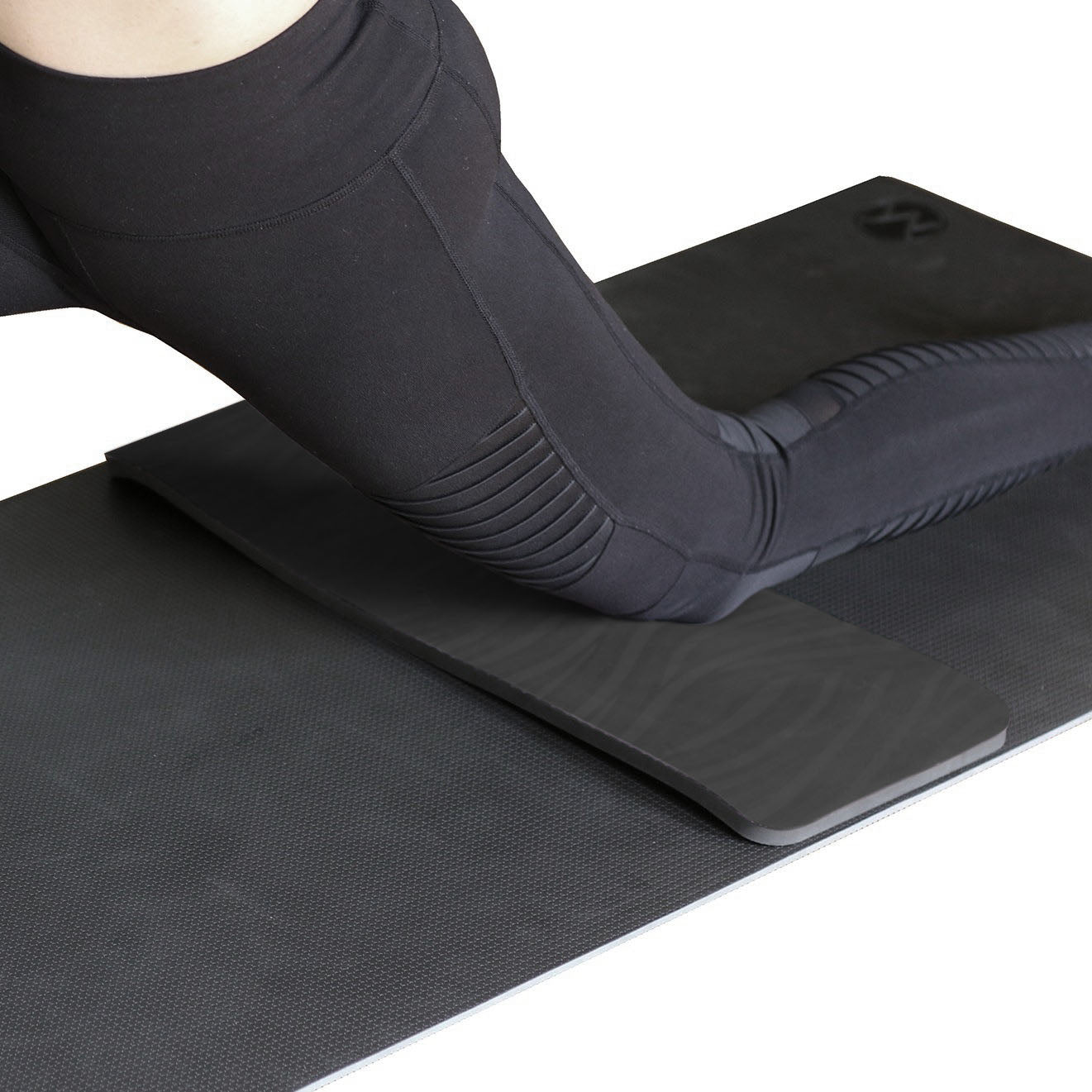 YogaPaws
YogaPaws PawPad
Lightweight and compact, the YogaPaws PawPad provides flexible freedom as a versatile multi purpose yoga aid.  It can be used as a wrist aid or head, elbow, knee, hip or forearm cushion.  The PawPad can be rolled up and used as a support for deeper poses or therapeutically underneath the neck.  Say goodbye to rolled up mats and blankets and say hello to Yoga PawPad to start getting the most out of your practice today. 
The YogaPaws PawPad provides portable comfort and protection for multiple areas of the body. Composed of natural rubber, each pad is uniquely durable with a functional yet thick non-slip cushion. Unlike the other cheap yoga pads that flake and breakdown after a couple uses, this yoga pad is made of a durable natural rubber and thermal elastomer combination. It's non-toxic, PVC & latex free, eco-friendly and biodegradable!
IDEAL FOR TRAVEL: It's light weight and small size - the Purple PawPad measures 24'' x 8.5'' x 12mm; the Black PawPad measures 24" x 8.5" x 9mm. PawPads also come with a FREE Carry Strap making this pad the perfect traveling companion!