About Yoga Paws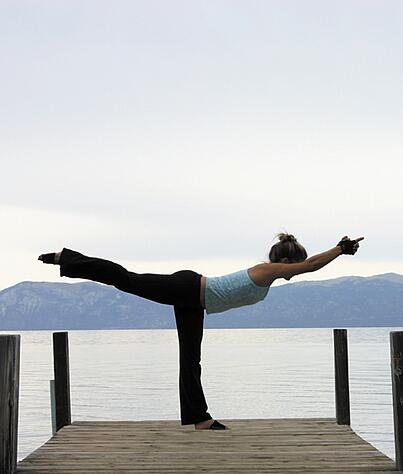 Yoga Paws LLC is a mother/daughter adventure which started in 2001 and officially in launched in 2003. Gail (mother) and Jamie (daughter) Getzwiller share a love for travel and yoga which lead to a natural development of the YogaPaws. Over the past 8 years they have embarked on a journey of love and working dedication to produce the best "Paws" possible. Yoga Paws have been a product and company that cares about spreading the love and allowing all the yogi's around the world to enjoy as non-slip practice Anytime Anywhere. :)
Our Passion:
Yoga-Paws is excited to offer a product that is totally revolutionary in the Yoga world. Offering solutions, comfort, convince, and security. Giving people the ability to keep up with their practice whether they are traveling overseas or just at the office. Loving Yoga and Life…Yoga-Paws will continue to bring you ingenious products and ideas which help to provide solutions.
Our Service:
We back this all up with customer service that is second to NONE. Exchanges, returns, and inquiries, replacements, wholesale, whatever it may be! Our desire is to continually strive to leave each customer with a feeling of being catered to with impeccable service.
Our Promise:
Yoga-Paws is passionate and deeply devoted to providing the best possible quality at a reasonable price. We promise to create and supply products to help inspire practices which improve the quality of people's lives. Our deepest thanks for all the love and support.
"When you get to the end of all that light you know and it's time to step into the darkness of the unknown, faith is knowing that one of two things shall happen: whether you will be given something solid to stand on, or you will be taught how to fly." – Edward Teller
Make this year the year you learn to fly. Believe in yourself, for you are the gift you give the world.